Shop for Rudy's Tack and Saddle at Bee Natural Leathercare
Revolutionary products rarely surface in the leather industry. Rudy's cleans, conditions and finishes leather but also kills mold and mildew. Goes into the leather quickly without leaving a residue build-up so it can be used with confidence on carved and tooled leather. Can be used on all top grain leather including exotics and reptiles, to give the best conditioning and lustrous finish. This breakthrough formulation is the final step in the Bee Natural Leathercare system in taking care of tack and saddles. Use Rudy's often to keep leather looking its very best.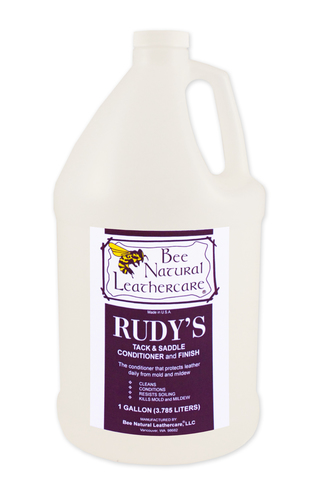 Specially formulated saddle soap goes deep to get the dirt out and helps extend the life of the leather. Contains no waxes. Use on all top grain leather and vinyl.